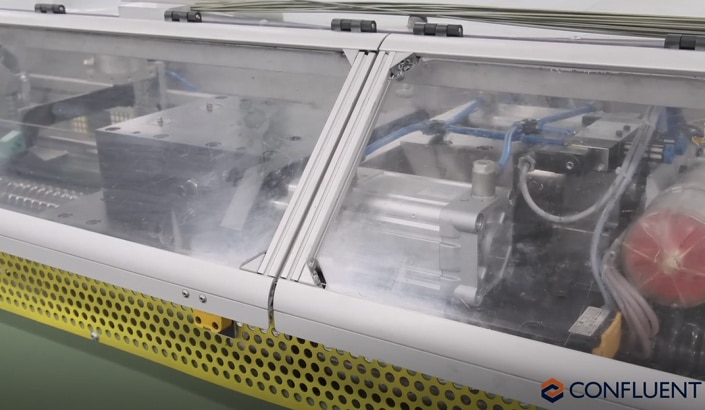 Confluent Medical Technologies, (Confluent), invests in several new high-precision tube drawing lines that expand size range capabilities and strengthens its vertically integrated Nitinol supply chain.
These new lines will support the speed to market for Nitinol tubing and component customers. Additionally, this investment substantially expands Nitinol manufacturing capacity and increases the sizing capability for Nitinol Tubing. The new equipment increases Confluent's ability to produce Nitinol tubes with outer diameters up to 15mm. The new capability will be able to directly support Nitinol Trans-catheter Mitral Valve Replacement Components which often require a larger diameter combined with precise wall specifications.
This investment is in addition to an already extensive line of Nitinol manufacturing capabilities. The Nitinol Center of Excellence in Fremont, CA is a state-of-the-art facility containing the latest technology for the research, development, design, and manufacturing of Nitinol components. This development facility contains five laser labs with over 50 lasers, Nitinol manufacturing lines, and over 400 employees dedicated to Nitinol development and production. Additionally, the Nitinol Center of Excellence works in conjunction with the Confluent Costa Rica site which supports high-volume, excellent quality, and world-class manufacturing of Nitinol components. The Confluent Costa Rica site combines over 100k sqft of manufacturing space supported by more than 1,300 employees.
Confluent offers security and stability with a U.S.-based, vertically integrated Nitinol supply chain. From gun drilling all the way to the component itself, Confluent controls each step of the Nitinol manufacturing process. This level of involvement allows Confluent to offer their customers reassurance that their project timeline will be upheld.
To learn more about Confluent's capabilities contact [email protected] or visit www.confluentmedical.com.