Confluent's Biomedical Textiles service the Cardiovascular, Orthopedic, and Tissue Engineering markets. Woven, Knit, Braided, and Non-Woven implantable medical textiles are building blocks for medical devices. Trust our proven textiles expertise to assist you from initial concept development through large-scale production.
Biomedical Textiles Capabilities
Confluent specializes in 4 core textiles technologies:
Wovens (flat fabrics and 3D structures)
Knits (flat or tubular constructs)
Braids (from 3 to 96 ends, round, flat, and bifurcating structures)
Non-Wovens (Sheets, plugs, and tubular forms of resorbable materials
Our textiles may be provided in bulk packaging, or cut and packaged as finished components. Confluent's Laser Cut Textiles provide the tightest tolerances for vascular textiles. All components manufacturing in ISO7 and ISO8 clean rooms in an ISO 13485 facility.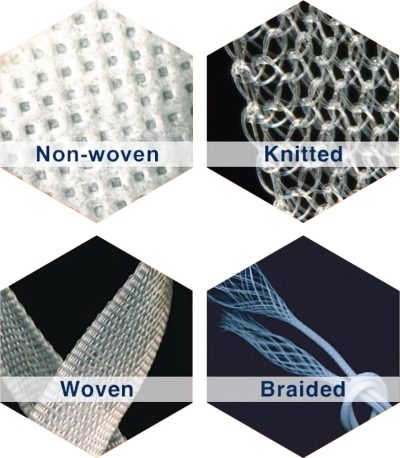 Our team has experience with the development and manufacturing of implantable textiles for head-to-toe applications. Common medical segments Confluent supports with textile components include:
Cardiovascular: Aortic and Mitral transcatheter valve skirts, Atrial appendage occlusion device coverts, or endovascular stent grafts
Orthopedic: Sports Med Sutures and assemblies, joint and ligament fixation and reconstruction devices, spinal fixation tethers
Tissue engineering with cell scaffolds, and resorbable wound healing materials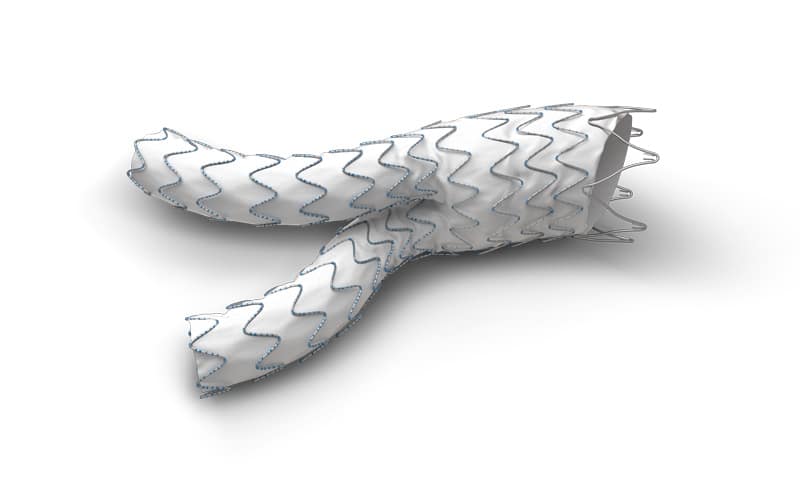 Confluent has partnered with The Electrospinning Company to provide sutureless attachments of textiles to a device frame. Eliminating the need for sewing and manual assemblies which reduces cycle times and costs.
Opportunities & Benefits
Occluders, heart valves, and stent grafts
Eliminate sewing and Manual assemblies
Reduce cycle times & cost
Bespoke textile properties
Ability to mimic extracellular matrix
Localized/gradient properties
Tailored structure & functionality
Wide range of materials
Suitable for self-expanding and balloon-expanding stents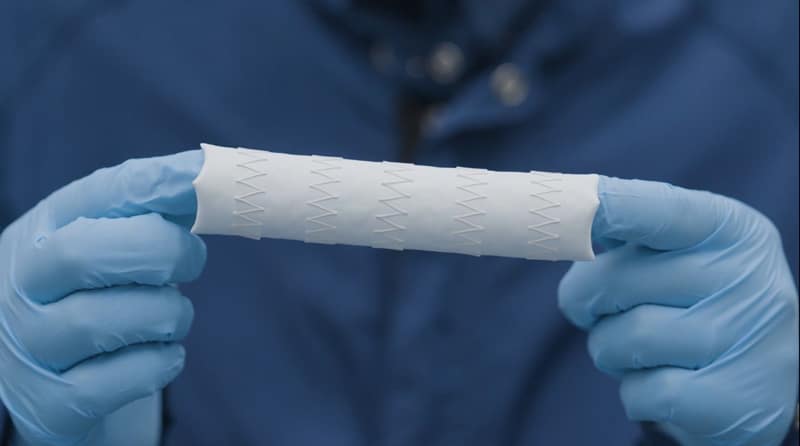 Confluent's dedicated textiles rapid prototyping center provides you with the perfect partner for the fast moving concept development.
Best in Class Lead times
Expert Textiles Engineering Support
Industry leading capabilities
With capabilities mirroring our high volume manufacturing facility. Confluent's textiles prototyping center allows for quick iteration and downselection of concepts with a smooth transition to production.
Partnering with you every step of the way
Contact Confluent Medical today and make sure your project is supported by our unmatched resources, technical expertise and proven service to meet any design, modification or manufacturing requirements.