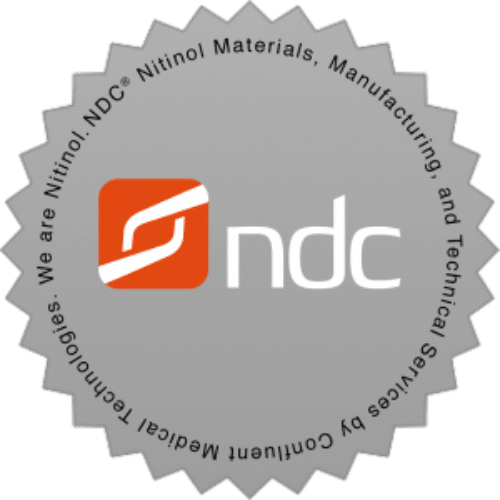 Confluent Medical Technologies, formally Nitinol Device and Components (NDC), helped pioneer the usage of Nitinol within the medical industry and we are proud to continue this legacy and expertise with our Nitinol capabilities. Confluent offers an array of Nitinol contract manufacturing services to the medical device industry. From simple and delicate wireform devices to complex and unique laser cut designs, our manufacturing facilities offer the latest technological advances to bring your most difficult devices to market.
Nitinol, Stainless Steel, and Co-Cr alloy components
Dedicated Prototyping resources including laser processing, heat treatment, electropolishing, and machine shop
Centerless grinding
Turnaround in 1-2 weeks, depending on raw material availability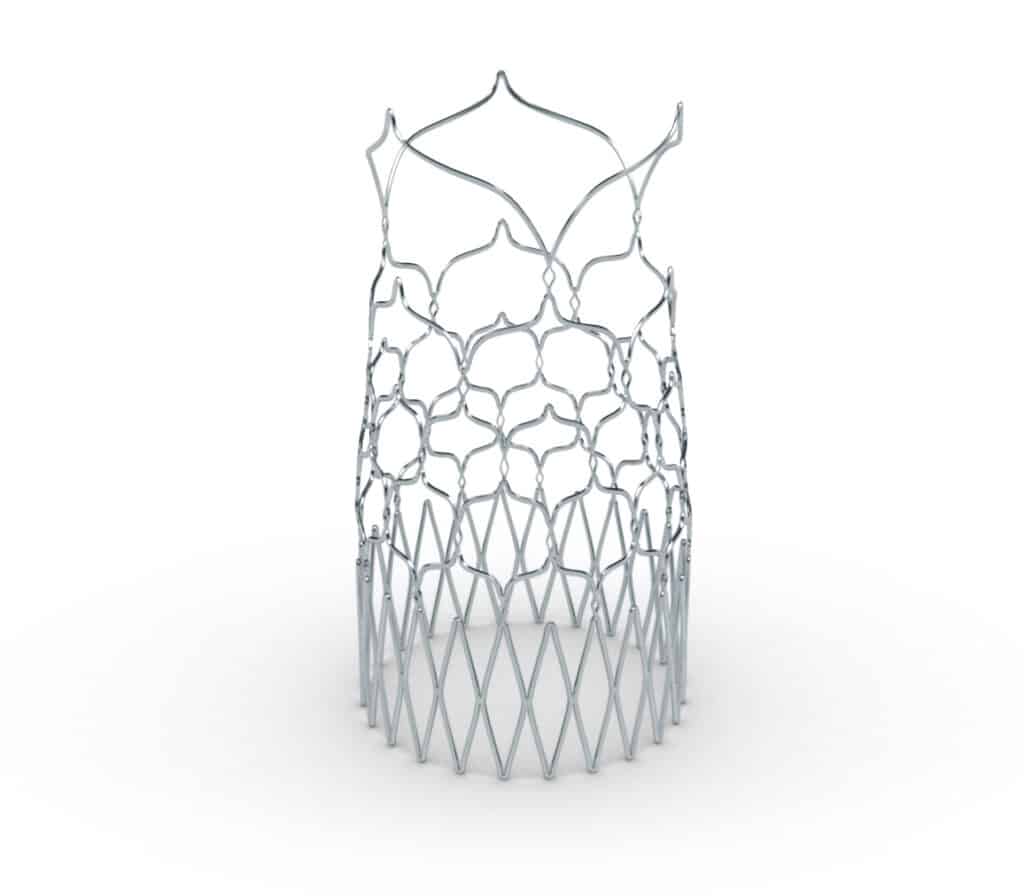 Laser Cutting and Welding
Laser cutting and welding of Nitinol, Stainless Steel, and Co-Cr Alloys
Tubing, sheet, and strip
On-axis and off-axis cutting of tubing
Fiber and Ultrafast laser platforms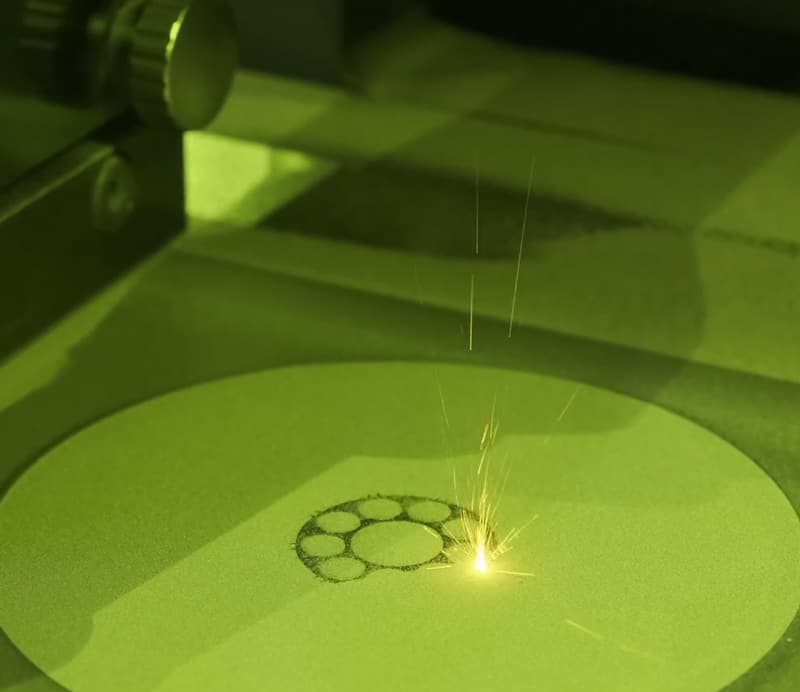 Nitinol / Metal Device Processing
Laser cutting and welding
Wire forming and braiding
Profile and surface grinding
Heat treatment and shape setting
Microblasting
Electropolishing and etching
Passivation per ASTM F86 and A967
Attaching radiopaque markers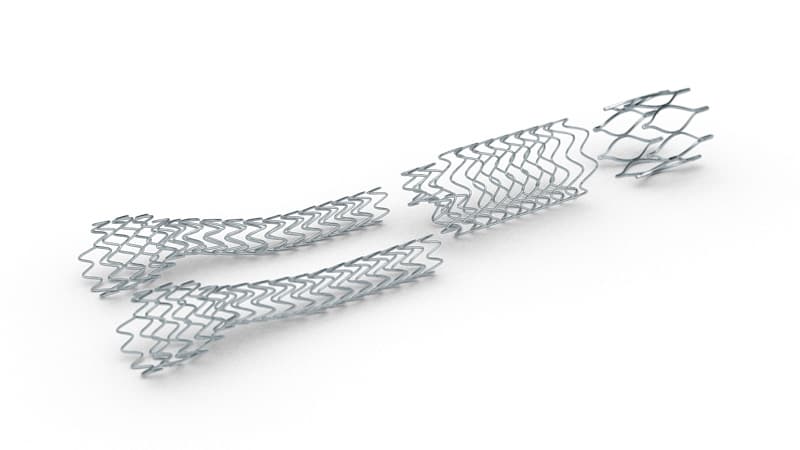 Design of implants and devices for early-stage exploration with integrated design-simulation-prototyping-testing services
Simulation of durability and performance using finite element analysis (FEA).

Fatigue analysis
Crimp strain simulation
Radial force profile simulation
Shape-setting simulation
Integration of simulation verification, validation, and uncertainty quantification (VVUQ) concepts

Dimensional Metrology using optical and contact inspection methods
Tensile testing per ASTM F2516 and E8
Radial force testing per ASTM F3067
Torsion testing of implants and catheter shafts
Fatigue Testing of wires and tubing
Kink testing per ASTM F3505
Failure Analysis by optical and scanning electron microscopy (SEM)
Ion Release Evaluation of Medical Implants per ASTM F3306
Potentiodynamic and Galvanic Corrosion testing per ASTM F2129 and F3044
Hydrogen testing per ASTM E1447
Af Testing and Thermal Analysis of Nitinol

DSC (Differential Scanning Calorimetry) per ASTM F2004
BFR (Bend and Free Recovery) per ASTM F2082, both contact and non-contact methods available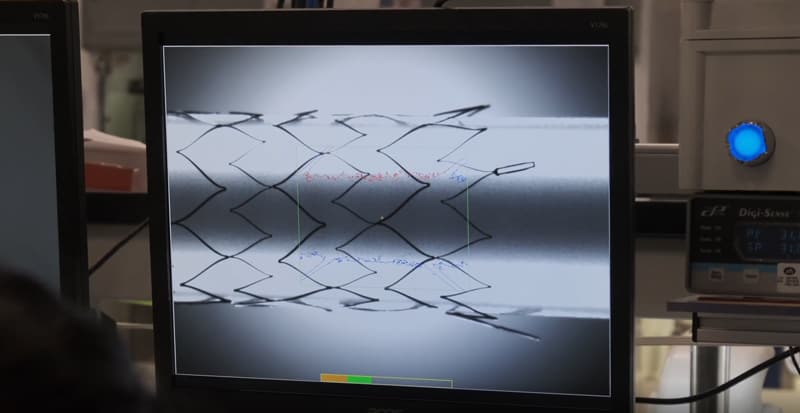 World's Purest Nitinol Material
Ideal for high fatigue applications such as Cardiovascular Implants, or small feature components such as Neurovascular Stents
SEM images showing Microstructure comparison of SE 508 vs SE 508 ELI (both compliant with ASTM F2063)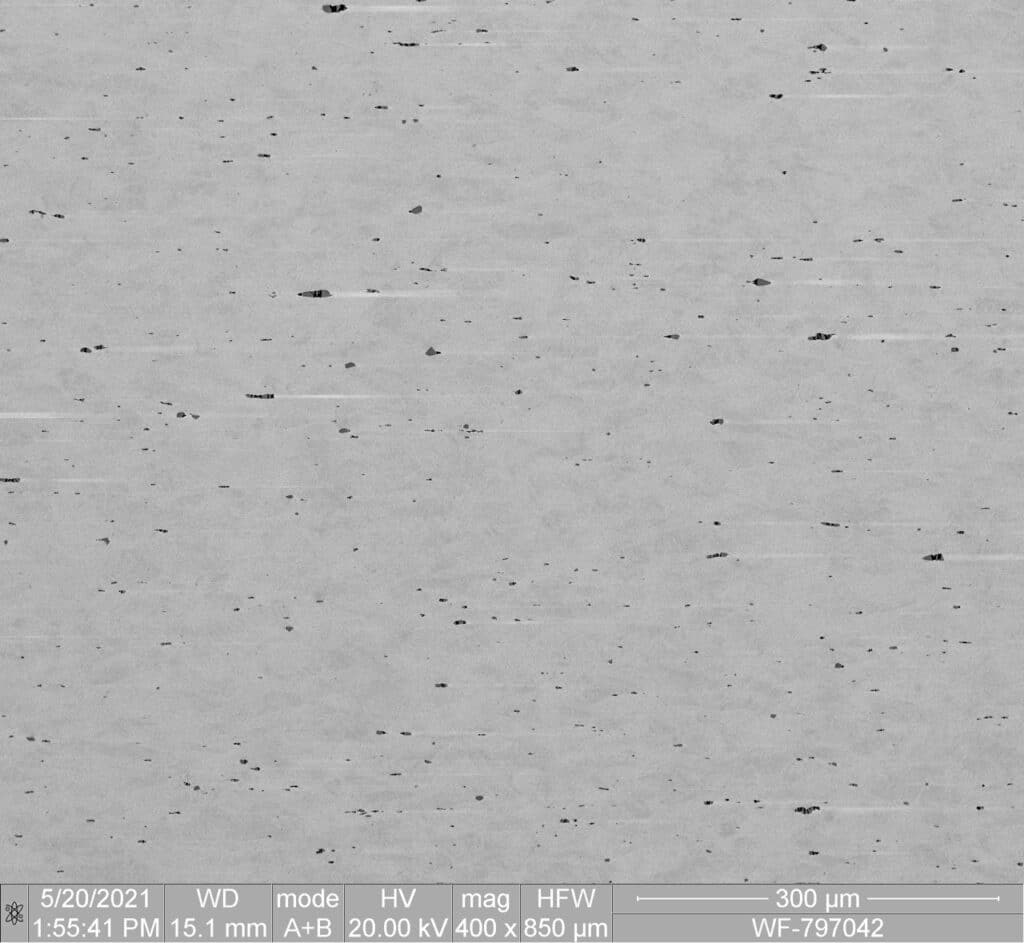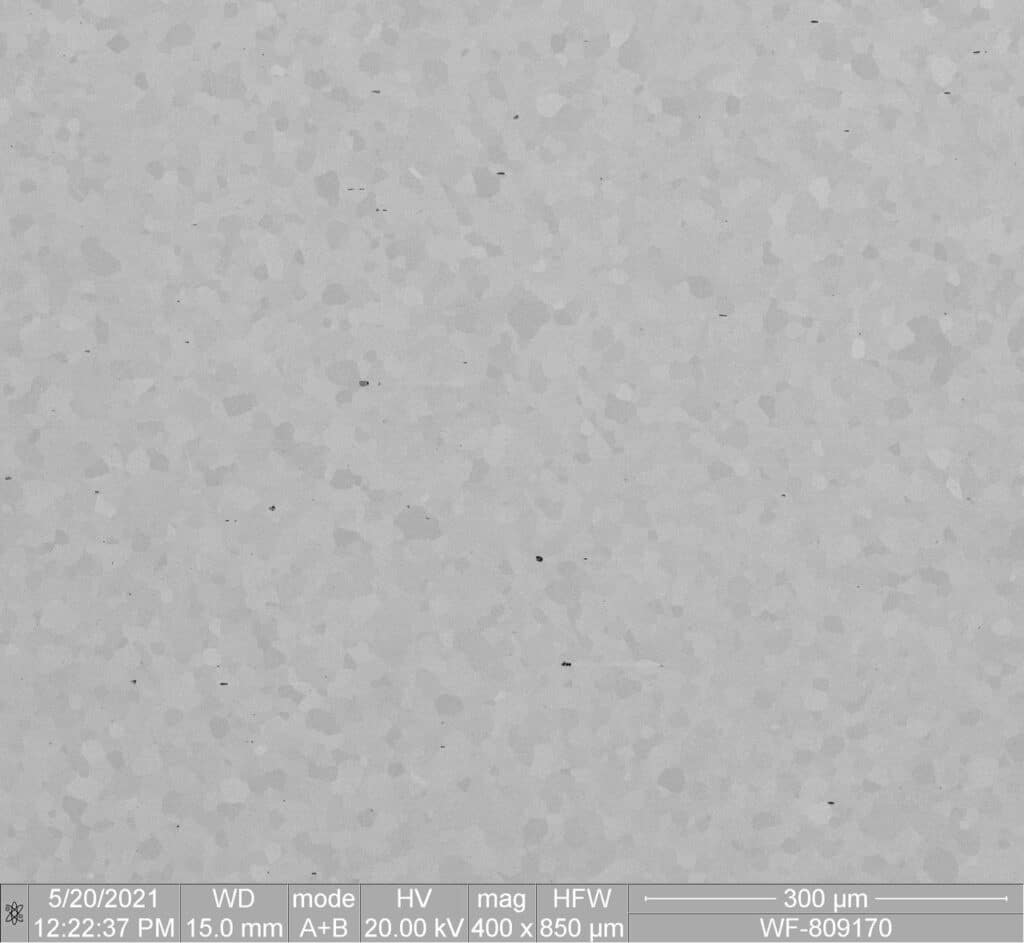 Partnering with you every step of the way
Contact Confluent Medical today and make sure your project is supported by our unmatched resources, technical expertise and proven service to meet any design, modification or manufacturing requirements.