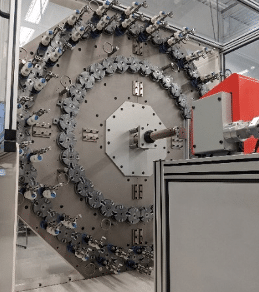 Confluent Medical Technologies has expanded the capabilities at our Warwick, Rhode Island facility to support high-end-count braiding of Nitinol and metal wire components. The addition of 96/64-carrier braider combines Confluent's broad biomedical textiles and Nitinol expertise to meet customer requirements for braided stents and frames in neurovascular and structural heart markets.
The capability expansion establishes Confluent as an integrated supplier for braided Nitinol components with control of quality throughout the supply chain. Confluent is a recognized global leader in Nitinol technologies, with expertise from the raw material and wire processing through component production and integration into finished devices.
Braided components often prove advantageous due to their reduced radial strength and improved flexibility, with common applications including flow diverters and occluders. This added capability builds upon Confluent's product offering along-side laser cut components and providing our customers with a full suite of solutions for their next gen devices.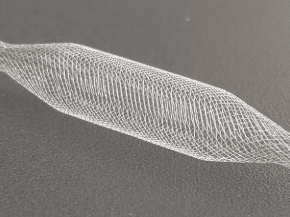 Device examples
Flow diverters
Neuro and peripheral vascular stents
Aneurysm repair device