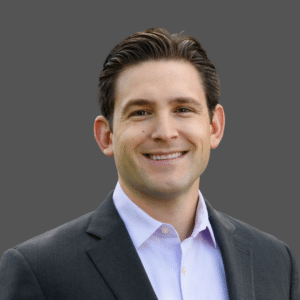 Scottsdale, AZ, October 17, 2022 – Confluent Medical Technologies, Inc. ("Confluent") today announced that Matthew K. Eckl, has been appointed as Chief Financial Officer ("CFO") for the company, effective October 17, 2022.
"We are thrilled to welcome Matt to Confluent," said Dean Schauer, Confluent's Chief Executive Officer. "Matt has exceptional experience in finance and financial operations as well as leadership across a variety of design and manufacturing organizations. As Confluent continues its significant growth, the addition of Matt to our company will further enhance the strength of our industry-leading team."
As CFO, Mr. Eckl's responsibilities will span global financial strategy and financial operations and he will lead Confluent's Accounting, Financial Planning and Analysis, Legal, and Information Technology teams.
Mr. Eckl joins Confluent from CECO Environmental (NASDAQ: CECE), where he served as CFO for five years based in Dallas, TX. Prior to that, Mr. Eckl served as Vice President of Finance for Energy Group and Global Aftermarket division of Gardner Denver in Houston, TX. Before Gardner Denver, he served in several financial roles at GE. Mr. Eckl has a Bachelor of Science in Management Information Systems from Pennsylvania State University.
Commenting on his appointment, Mr. Eckl said: "I am excited to join one of the medical device industry's most trusted partners. Confluent's ability to deliver world-class medical devices through its innovative material science, engineering, and manufacturing capabilities is truly remarkable. Confluent's demonstrated focus on its mission, values, and culture was a key determinant in my decision to join its highly experienced management team."
About Confluent Medical Technologies, Inc.:
Confluent Applies Materials Science to MedTech Innovation. Confluent's engineered solutions to the most challenging design problems enable our OEM medical device customers to offer life-saving products. Our customers rely on Confluent for material science and associated manufacturing expertise, which is critical to the function and value of their most demanding, high growth products – proprietary expertise which spans processing of high purity Nitinol, ultra-high density knitting of biomedical textiles, and precision laser treatment of specialty polymers. Confluent partners with leading OEMs to create a selective product portfolio that includes such complex applications as transcatheter heart valves, neurovascular implants, endovascular stent grafts, and advanced smart catheters. With facilities in Fremont and Laguna Niguel, California; Warwick, Rhode Island; Windham, Maine; Austin, Texas; Chattanooga, Tennessee; and San Jose, Costa Rica, Confluent has earned the confidence of the leaders in the medical device community through a proven track record of innovative materials science, engineering, and manufacturing. For more information, visit confluentmedical.com.